On short visit to Netherlands I had the opportunity to spend a night in Amsterdam. Boy, was it lovely! A few friends and I arrived at Schiphol airport in the evening. From here we had to board a train to Amsterdam Central Station close to where our hotel was located. I was amazed by the sight of the train. It was a double-decker train! I never knew such existed.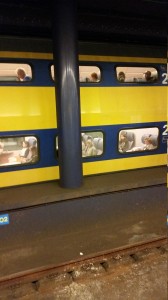 In London double-decker buses are a common sight, but trains, not at all. Overjoyed at the prospect of boarding such novelty my friends and I went straight for the top floor!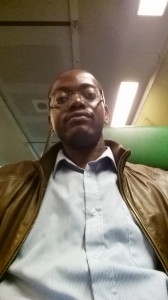 A while later we were at Amsterdam Central and I got to behold fine architecture and a plethora of tourists. The massive Victoria Hotel stood by noticeably. One thing that caught my eye was the sheer number of bicycles in the city. I've heard that bicycles are a popular means of transportation in Amsterdam, but you really need to see how many bikes are in this place. Honestly, I've never seen so many bikes close together in my life. There were trams nearby, and one could see the ocean close by with a boat or two. From the looks of things the station is a part of a sort of island.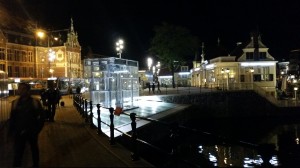 Before reaching Amsterdam I was a bit worried that I may find it difficult communicating with the folks there, Dutch being the main language of Netherlands. But I was pleasantly surprised to find out that English is very popular in the city. Right from the airport I found many signs in English and in the city virtually everyone I talked to spoke English. In short, we had no problems getting around there. It was only later, after the trip that I realized that English is actually an official language in Amsterdam due to its long history trading with English speaking countries and the eagerness of the Dutch to learn English.
Amsterdam has a vibrant night life. There are many shops open till late, selling an assortment of things. Food shops dot the landscape with all sort of delicacies from pizza, to burger to more traditional foods. The place was chuck full of tourists walking around enjoying the sights. There's also the Red Light Districts with its wide array of sex workers. My friends and I had an amazing time exploring the city for the short while we were there.
One small downside I noticed in the are around Amsterdam Central Station is that ATM machines seemed quite scarce. My friends and I had to ask no less than three people before we could find an ATM! So, if travelling to Amsterdam, I recommend having some Euros in cash handy. As a matter of principle I advice holding local currency in cash when travelling to any foreign country.
By and large, I will very much like to visit Amsterdam again and this time do a lot more exploration. I also recommend it as a holiday destination.